The Carrero Series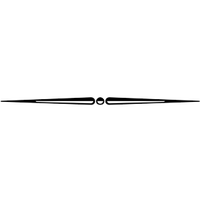 What is the unicorn revolution?

It is a reason to embrace your inner child, a believer of the impossible. To grab onto glitter and sparkle like it's going extinct. A chance to hoard unicorn lovelies and display them loudly. If anyone asks 'Well I am a member of The Unicorn Revolution!' Call it our excuse to adorn ourselves in all things magical.

Why not get involved on social media by using the hashtag #TheUnicornRevolution anytime you share any unicorn posts or photos.You can tag LianaMarcel.co.uk on Facebook anytime with Unicorn related posts and let our fellow members see the love. Find how far the Unicorn movement is moving by following me on my various social media linked below.

The Unicorn Revolution Members box is currently under design and will be a single box welcoming you to the club. It will contain all member letters, Revolution badge,Unicorn themed goodies and a laminated club card with a unique discount code to my store that lasts for one year and be a one off single purchase. Then you have the option to subscribe to the monthly blind bag to continue receiving Unicorn themed goods.The box price will be £20 with a £1.50 postage cost for UK mail.

The monthly bag will include occasional member perks and exclusives. There will be opportunities to meet and greet at events all over the UK.

The Unicorn Revolution monthly blind bag - £5 a month blind bag (postage included) contains one Unicorn themed item every month that is either completely hand made or sourced overseas and completely fabulous. This can range from jewellery to accessories, quirky and novelty items to bags and more. The item will always exceed the blind bag cost. It is perfect for those who love suprises but do not want to spend as much as the subscription boxes cost! Just like the monthly club boxes this will be a recurring payment. You will receive one suprise item a month and it will start in the month after your first payment. The button will take you directly to paypal where all your payment and personal details will be kept for the recurring payment. You can cancel at any time by accessing your paypal and clicking cancel.